Be it your living room sofa, beds, couches, or your lounge chair, colorful and decorative cushions can add a whole new dimension to any setup. But for this, you need the right type of cushion covers.
Right from picking out exquisite and highly functional pieces of furniture to fit every nook and corner of your home; to decorating it with unique and creative home décor accessories, you do everything to ensure that your home exudes a sense of comfort, royalty, and elegance.
Then why to miss out on designer cushion covers? You can incorporate cushion covers and throw pillows in your home décor in multiple ways. You need to be selective with the kind of covers you pick and how you match them with your existing furniture pieces.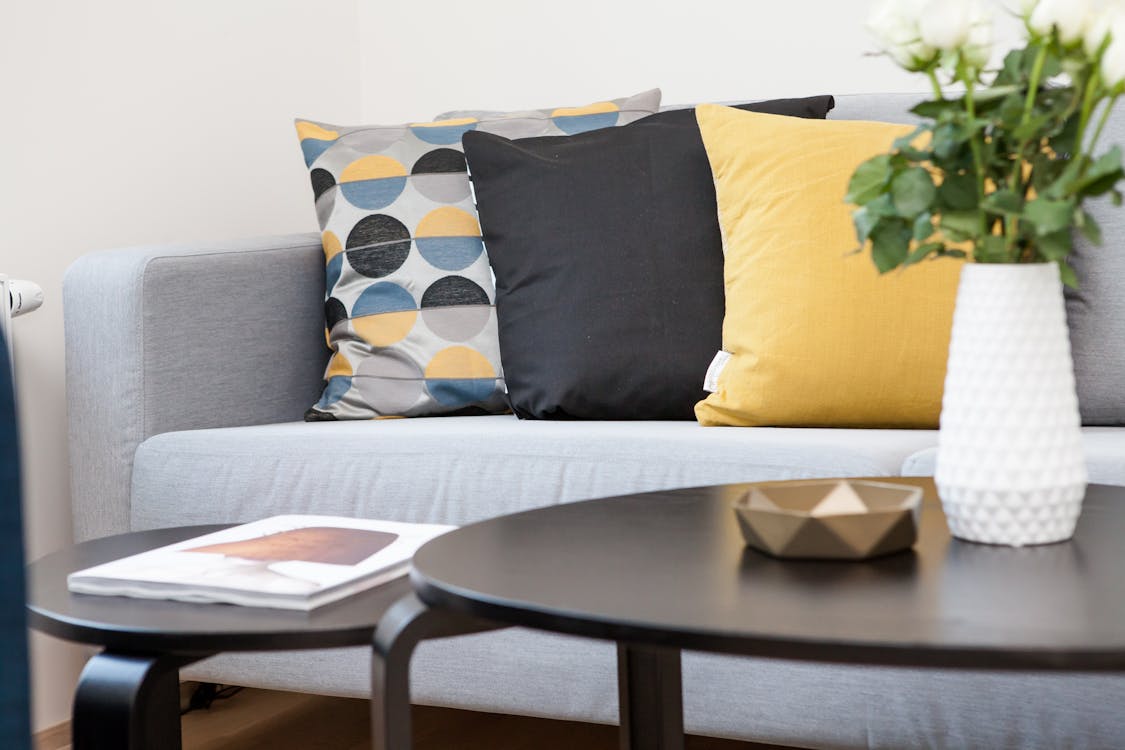 Thanks to the various online home furnishing sites, you can now order beautiful designer cushion covers online from the comfort of your home.
You Can Use The Cushion Covers To:
Brighten up your living room sofa.
Decorate an opulent accent chair.
Match them with your bed linens.
Add comfort to your deck and study chairs to relax and study in a comforting position.
If you need some help in picking up the right cushion covers for your home, we have curated a list of some great ideas.
Velvet Cushion for Adding The Touch of Sophistication
Velvet cushion covers are incredibly chic and sophisticated. Velvet has been a part of modern home décor for a long time now. The luxurious, elegant, and cozy velvet designer cushion covers online can instantly make your room look more glamorous. They can also serve as the focal point of your living room sectionals. It is the perfect fabric for all seasons.
Embroidered Cushions for Celebrating Handcraft
Embroidered cushion covers are the latest trends in the interior design space. From a vintage-looking sofa and deck chairs to dining chairs, embroidered throw pillows can pair up easily with all types of furniture. It is versatile for every home décor style – contemporary, classic, modern, etc. They can also enhance the look of your traditional style home. You can explore embroidered designer cushion covers online in different types of handwork or machine-printed embroidery.
Cotton Cushion Covers for Long-lasting Impact
Cotton is one of the most common fabrics used around the world. The fabric is very versatile and durable – making it great for furniture upholstery and throw pillows. One of the perks of cotton cushion covers is easy maintenance. You can easily wash the fabric at home. Different types of prints and embroidery come out very beautifully on cotton fabric. Cotton designer cushion covers are available in every print and color imaginable, making them very easy to be styled and paired in any home setup.
Ethnic Cushion Covers for a Traditional Style Room Décor
Ethnic style cushion covers with animal or abstract print of embroidery suits well in a traditional style home décor. Throw pillows with elephant, peacock, birds, or any other ethnic motif mostly falls under the category of ethnic covers. These are inspired by handwork embroidery and traditional prints. You can style them with your living room sofa or a wooden bench as well. They are perfect for your home décor if you are a lover of traditional Indian prints and embroideries.
Geometric and Floral Print Cushion Covers for Defining a Style Statement
The latest entrant to modern spaces is the geometric and floral print throw pillows. These geometric print cushion covers can easily define the style statement of your home. This is the reason why interior designers prefer geometric and abstract print to give a final touch to any modern or contemporary home décor style.
Again, you can find a lot of options in geometric and floral print designer cushion cover online. Due to the abstract print, they can pair well with any furniture design.
Throw pillows and cushion covers are a must-have accessory in modern home décors. These decorative pillows can instantly light-up even a dull room and give it a new dimension.